On this page we'll describe some of the interesting and fun events that took place.
Recent Events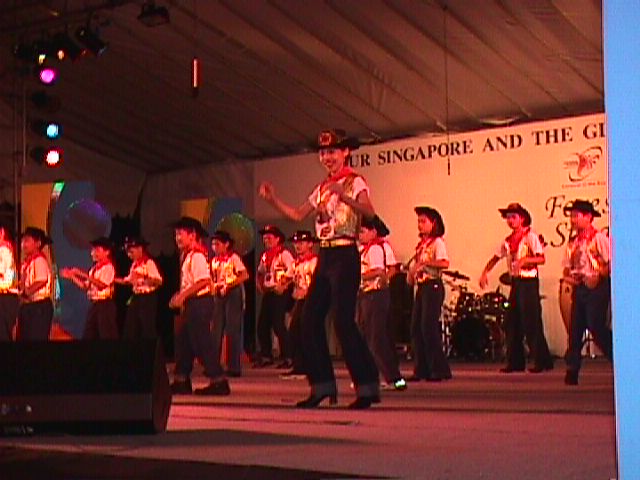 8 August 2000 - Carnival at the Bay.
This event was a great success.
Here's a picture.







Upcoming Events
Most Saturdays, 6.30 pm to 10.30. Line Dancing sessions at Riverside Point's "amphitheatre". Admission is free, with the courtesy of Riverside Point. The MC and instructor is Robin.
9 September 2000 - Opening Ceremony of Wanna Dancing Studio. No.17 Corner of Sims Ave & Sims Drive. Contact: Frances at 4812345 / 97850928. Chance to Grab discounts and goodie bags.